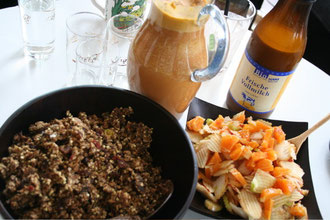 Last Sunday, I opened doors to the first brunch at the inofficial "b.alive raw café" at my little studio loft in Berlin Mitte. It was a great success. 11 hungry people showed up with sceptic faces wondering whether THIS raw food would actually fill them or if they need to go to have a Döner or Currywurst after. I think, noone had to :-)
The brunch menu featured:
Banana Blueberry Chocolate Smoothies
Raw Homemade Superfoods Granola (including Goji Berries, Maca, Raw Chocolate, etc.) served with a freshly made Goji Berry Coconut Milk and fresh fruit
Raw Buckwheat Pizza with fermented cheese and marinated vegetables
Nori Rolls with Fermented Wasabi Sunflower Cheeze
Chocolate Nachos with a Sweet Spicy Walnut Saffron Paté
Sicilian Fennel Orange Radicchio Salad with Walnuts
Apple Pie with Caramel Cashew Sauce
Read More
1 Comments

Dear followers,
this will be the last update from this website, since I finally registered the new domain and my website is now available at
The blog has now moved to
http://baliveblog.blogspot.com
I hope to have many of you following me on my further journeys around raw food and massage therapy.
b.curious - b.creative - b.alive
0 Comments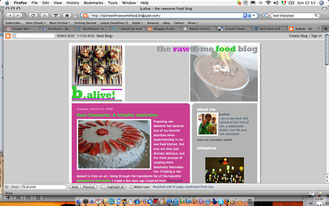 Dear followers, I am moving my blog to a new address. This website will be restructured and will in the future move to this address: http://balive.jimdo.com. The blog on the other hand has now moved to Google's Blogger, so that I can make use of their more advanced blogging system and improve the quality of this blog in the future. So please update your readers with the new address at http://balivewithrawsomefood.blogspot.com/, and enjoy reading my latest post on raw desserts and pies :-) Wish you all a rawsome day.
0 Comments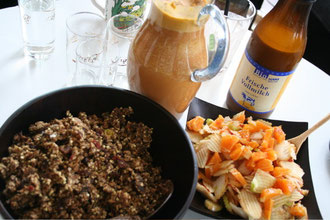 Last Sunday, I opened doors to the first brunch at the inofficial "b.alive raw café" at my little studio loft in Berlin Mitte. It was a great success. 11 hungry people showed up with sceptic faces wondering whether THIS raw food would actually fill them or if they need to go to have a Döner or Currywurst after. I think, noone had to :-)
The brunch menu featured:
Banana Blueberry Chocolate Smoothies
Raw Homemade Superfoods Granola (including Goji Berries, Maca, Raw Chocolate, etc.) served with a freshly made Goji Berry Coconut Milk and fresh fruit
Raw Buckwheat Pizza with fermented cheese and marinated vegetables
Nori Rolls with Fermented Wasabi Sunflower Cheeze
Chocolate Nachos with a Sweet Spicy Walnut Saffron Paté
Sicilian Fennel Orange Radicchio Salad with Walnuts
Apple Pie with Caramel Cashew Sauce
Read More
1 Comments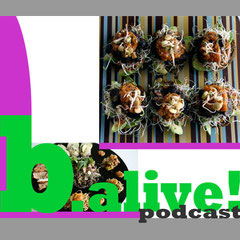 A long time has passed since my last blog post and an update has been overdue. Especially, since I finished this one already quite a while ago: My first podcast. Instead of writing about my food journey in San Francisco over Christmas and New Years, I decided to use this opportunity to experiment with podcasting instead. So here it is, the first episode of the b.alive podcast. Lean back, relax, listen and watch the photo stream and while you are doing this, I am hitting the keyboard to write up on Thailand where I spent my last month to deepen my massage practice and healing skills, reason for the delay in blogging :-)
4 Comments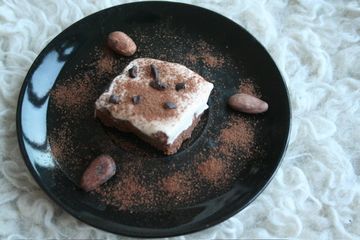 The question of last nights wonderful dinner party at my neighbours Michael and Philipp was: What is it? A brownie? A deformed truffle? A chocolate cake? A raw tiramisu? ... Well, it started off with the idea of trying to copy this wonderful walnut cherry and chocolate confection that I had for desert at Alive! in San Francisco. Friday night at 11pm, I suddenly was hit by an obsession to give it a try. So I threw some soaked walnuts, soaked dates, figs, cacao powder and nibs and some orange zest into the food processor. Not having the right powerful machine yet, the consistency first turned out way too gritty. And also way too sweet. So I let it run for a while longer. And I had added too much date soak water at some point, so it was getting too soft for being a brownie like consistency. I started forming truffles and rolling then in cacao. Tasting them, however, didn't convince me. So at this point (it was 1 am), I just put the whole bowl into the fridge and meditated over it in my dreams...
Read More
1 Comments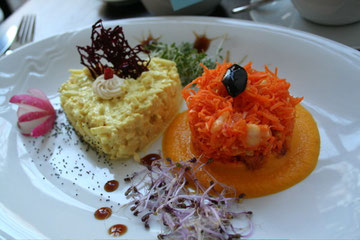 Coming back to Berlin from vegan's and raw foodist's heaven San Francisco, I was afraid, I would never be able to go out again if I wanted to keep eating a purely organic, vegan, rawfood diet. I should be wrong: Doing a little Google search on vegan and rawfood in Berlin, I came across La Mano Verde, a recently opened vegan restaurant with a partially raw vegan menu. Fantastic! And perfect timing, because opening up the link to their website the first thing that caught my attention was an upcoming raw food showcase event on the weekend of the 17th and 18th of January. Guest chef and health consultant Urs Hochstrasser offered exclusive 4 or 5 course raw food dinners and lunches. I had to go and compare to my recently acquired skills :-)
Read More
1 Comments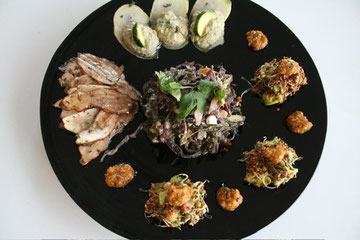 I think that is what I would call this plate in my own restaurant (shall I ever have one): Today's raw lunch at my home café:
zucchini sunflower hommous with fresh thyme on marinated kohlrabi (top)

marinated sunchokes (left)

sprouted quinoa and lentil salad with spicy tomato-apricot chutney (right)

Red Cabbage Pad Thai with Cashews (center)
Read More
1 Comments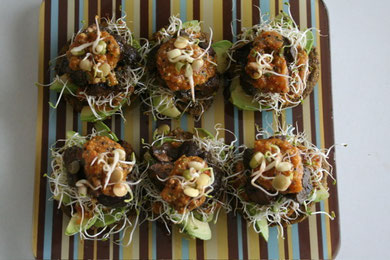 A new year, I just got back to Berlin from a three months raw food chef training and two weeks in San Francisco, where I turned the kitchen of my friend Ronn into a laboratory; and what is the first thing I do in Berlin? Preparing food and putting into practice what I learned at the Tree of Life! Am I obsessed? Or am I just a chef now ;-) I went to check out all organic stores in my neighborhood and on Saturday I ventured to my favourite farmers market at Boxhagener Platz in Friedrichshain. The availability of raw foods (other than fresh produce) is very limited here and you have to read labels very carefully! I miss Rainbow Groceries. It is probably the best health food store out there at the moment. I surely need to explore other sources for getting the foods I need here in Berlin. However, I purchased bags full of nice produce and a bunch of nuts and seeds went crazy yesterday. Breakfast was a sunflower seed vanilla yoghurt with fresh papaya and oranges and 4 course dinner was:
Fennel radicchio salad with walnuts and oranges with lavender infused homemade,fizzy apple-pear-kefir,

savoy cabbage with fresh thyme,
open face sunflower burgers served on radicchio, topped with pesto mushrooms, avocado, sprouts and spicy tomato-apricot chutney
Goats milk chocolate ice-cream with raw chocolate cashew sauce and crushed pecans
...
Read More
0 Comments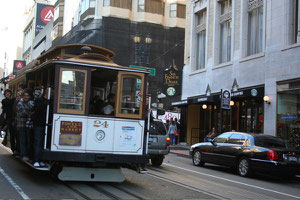 That's it, I am back to "civilization", as a graduated Spiritual Life Food Instructor from The Tree of Life. Throughout the course, I was wondering, how the transition from a fairly isolated spiritual retreat in the high Arizona desert to being back in the city will be. What about all the "temptations": the smell of fresh baked goods from a bakery, the scent of freshly brewed coffee luring you into Starbucks and ubiquitous commercials trying to sell you highly processed foods often even labeled as "health foods". Well, in fact, writing this, I am sitting in a coffee shop, voted one of San Francisco's best organic coffee shops: Coffee to the People, zipping on a handcrafted blend called "Love&Piece", my intentions for 2009 :-) San Francisco offers a smooth transition, voted one of the world's top ten places for vegans and vegetarians. There are plenty of vegetarian restaurants and and even raw foodists are well catered at one of the 5 Café Gratitudes or at Alive! at Lombard Street. Rainbow groceries is one of the best health food stores I have ever visited, carrying an amazing range of highest quality products.
Despite all these wonderfully healthy options, general awareness of true health food choices is obviously still very poor...
Read More
1 Comments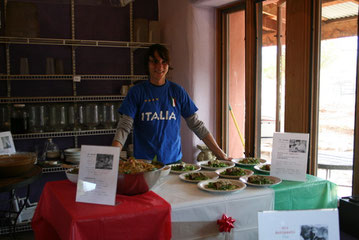 Time at the Tree of Life certainly has passed quickly and things have become busy these past couple of weeks. Kitchen shifts have become more challenging and we apprentices got assigned more responsibilities in anticipation of our upcoming chef days. At Chef Days the apprentices finally get to show their true potential. Each apprentice is assigned a particular day on which he or she is responsible for the entire menu planning, produce ordering, managing the kitchen and the crew. Chef Days are truly events, since everybody gets to be really creative. Each chef day evolved around a particular theme, like Mexican, Breakfast at Tiffany's, Thai, Foods from The Holy Land or The 7 Chakras. Having spent the last six years of my life in Rome, I didn't have to do mental journeys to come up with a good theme for my chef day. So last Thursday, the Tree of Life café opened its doors to serve the community a gourmet 6 course raw Italian lunch at Trawtoria da Boris.
Read More
3 Comments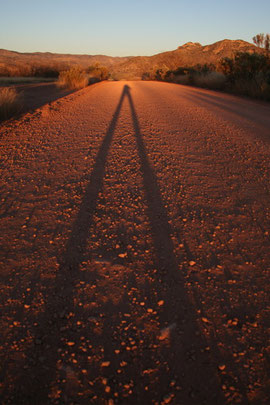 Exactly six weeks ago, I arrived at the Tree of Life, tired, hungover and jetlagged. Ever since, I have eaten the delicious raw foods that are prepared here and surprisingly, I have not craved cooked food one single time, neither have I spent much time in thinking about cooked foods. I actually did have a cooked dinner this week: Krystal and Artemis from the Tree of Life invited me to a lovely dinner at their homey, cozy house in town. I really enjoyed the delicious squash ginger soup and the steamed quinoa and veggies. Especially, I enjoyed the athmosphere of a nice intimate dinner, which I haven't had in a while. However, there were no cravings attached to it. I felt great after the meal, but I didn't get the feeling that I needed cooked food again the day after. My body has adapted to the 100% raw foods diet in a very smooth way.
Energetically, I feel very great these days. I have gone through ups and downs and it still fluctuates daily. I still feel certain mood swings and there are days when I feel really happy and balanced and others, when I feel a certain lethargy and lack of drive. However, the deep energetic downpoints as they occured around the 2nd and 3rd week did not repeat...
Read More
0 Comments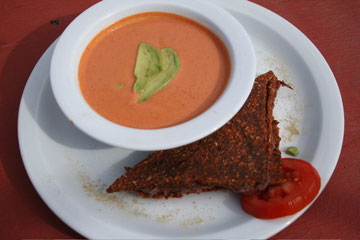 Yesterday's entrée deserves a blog post by its own self: We had 'grilled cheeze sandwhiches'. Traditionally a very simple dish that I wouldn't even touch, but in it's raw version, it was oh so delicious. The textures were amazing, the bread was crunchy outside, still warm from the dehydrator and the creamy cheeze inside really gave the impression of a melted cheese. Altogether with the tomato soup, this was a wonderful combination. Of course, reading up this article about Jay Rayner eating at Ferran Adrià's world's most famous restaurant El Bulli still makes me go there one day and try his marvellous creations that seem to be inspired from a higher conscious in outer space. But until I get a chance to be chosen amongst the 2 million applicants that try to get into his restaurant every year, let's have a look how to make yourself a yummy nutritious raw 'grilled cheeze' sandwhich.
Read More
0 Comments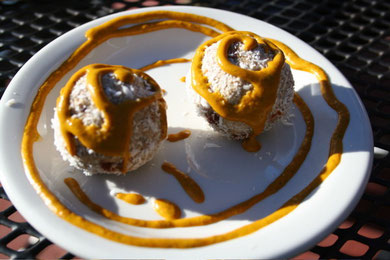 Breakfasts at the Tree of Life are always amazing me. My raw breakfasts at home were usually a fresh fruit salad with nuts and seeds or a smoothie with pretty much the same ingredients plus some green algae or other superfood powder. I was not aware of what is possible to come up with using raw foods, like these delicious superfood power balls with a heavenly creamy goji berry sauce. And it doesn't end here, we even raw had muffins, bagels and crèpes...
Read More
1 Comments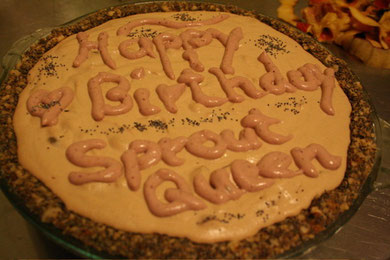 Savrah is the Sprout House gardener and manager of the Tree of Life. This Tuesday was her birthday and I thought this was the perfect opportunity for me to get hands on preparing my first raw food pie. At the Tree of Life, I've just discovered a new spice that I have not really known or used before: Mesquite. It is a beautiful sweetener that doesn't effect insulin and blood sugar levels and has a very distinct, almost lemony taste. So I decided to use it as the base spice and sweetener for my pie and came up with a combination of fresh peaches and grapes, walnuts and poppy seeds that ultimately turned into a really yummy pie...
Read More
2 Comments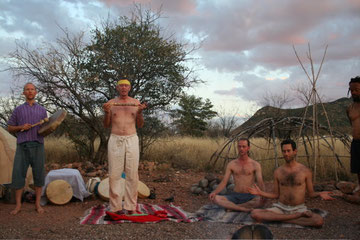 I once more have to postpone writing about food, because I need to report on a unique event that took place here at the Tree of Life two nights ago: Inipi. The Inipi ceremony is a sweatlodge, which takes place every new moon. It is an ancient, sacred purification ceremony, which has been passed down for generations by the Lakota people...
Read More
0 Comments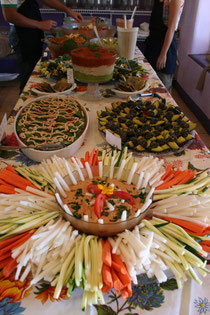 I had planned to write about raw breakfast foods in this next blog post, instead I will write a little more about my personal development, since there has been a lot going on these past days. Cause and effect are not quite clear to me yet. Basically, I go through immense swings in mood and general well - being. After having taken a Vitamin B12 shot last week, I felt really good that afternoon. Then I had a complete breakdown again last Tuesday feeling deeply tired all day. Wednesday ant Thursday were fine again, and after starting to take the Max Stress B complex that I mentioned in my last blog post, I was feeling great last Friday. But then again, I went through 3 days of extremely low energy, feeling spacy, headachy, and deep tiredness. I was not able to concentrate on anything, even blogging was out of question.
This does not quite match with other peoples reports on feeling much more energetic and more alert and clear in their minds after switching to a raw food diet. However, it might be some sort of detoxing of the body. The people from the Tree of Life here say, it usually occurs during the 2nd and/or 3rd week after switching to 100% raw...
Read More
0 Comments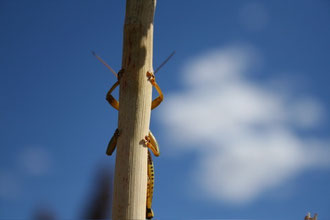 10 days have passed at the Tree of Life, eating a strictly raw vegan diet, no coffee, no alcohol, no drugs; time to reflect a moment on the effects on my body and mind so far.
First of all, it has been an amazing ten days loaded with useful information, experiences, fun and surrounded by wonderful people full of good energy and stories. Regarding the food, I seem to assimilate and adapt fairly well. So far, I felt no major digestion problems or detoxification symptoms yet, however, there are some remarkable things that I want to go through one by one, my extreme craving for coffee during the first days being first on the list...
Read More
2 Comments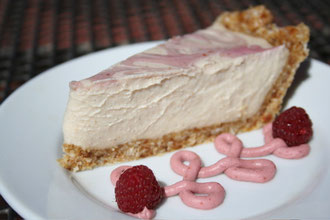 Weekends is brunch time at the Tree of Life. And this means DESERT! When Gisela, the desert queen from Germany, whirls her magic wand in the kitchen, some amazing deserts appear on the tray, like this blissful Coconut Cream Pie with raspberry swirls. Now for those, who thought that raw foodists only munch on salad and spirulina, here's the counter proof. Raw food deserts are delicious. The trick is all about using the right ingredients...
Read More
2 Comments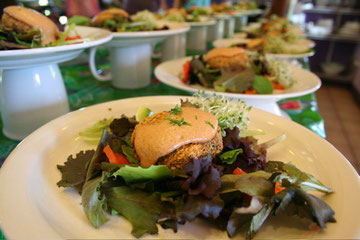 It's been a busy week so far laden with information: introduction to the center and the grounds, kitchen tours, kitchen training classes and theory lessons. And finally, today, my first day in the kitchen. Morning shift! Getting up at 5:30! Unimaginable for me under normal circumstances, but surprisingly I was up and full of energy. It was a fantastic first day and we got to prepare and arrange some wonderful dishes, like these exotic cajun coconut croquets.
Read More
2 Comments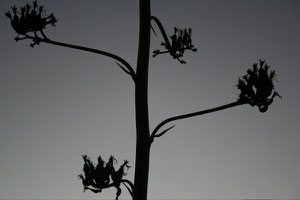 Already the trip to the Tree of Life was an adventure. My flight from San Francisco to Phoenix went smooth, whereas my connecting flight to Tucson was delayed. Instead of mouning about it, I made use of my time and met health food Chef Rachel Albert-Matesz, who was on their way to a conference for a speech on low sugar-content desserts. She has a nice web site, wrote books and also has a blog that might be worth checking out.
Arriving in Tucson, I hopped on an Arizona Stage Coach taxi service. The driver was listening to some Podcast from some professor, who judging by his voice, had a considerable age. He was talking about how the United States made China a communist country and other conspiracies, finishing his episode with the sentence: "And remember to always stay armed!!". And I thought I was going to a peaceful environment, where everybody is in harmony with nature...?
Read More
1 Comments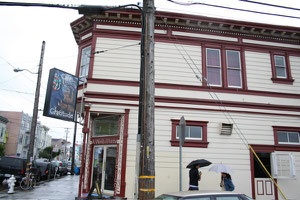 After my unpleasant flight meal experience, I was so looking forward to arriving in San Francisco, which is a heaven for health food.  San Francisco is one of my favorite cities for many reasons, one of them food. The availability of fresh organic produce is fantastic and a large portion of the people seem to be really into healthy eating and living, working out and doing yoga.

One of my first stops that evening was at the raw food restaurant, which two and a half years ago, when I first went there, got me hooked on raw food: Café Gratitude. Having tasted some of their delicious cakes and home made raw vanilla bean ice cream convinced me that I want to learn all about preparing these delicious creations that you can make out of raw food.
Read More
0 Comments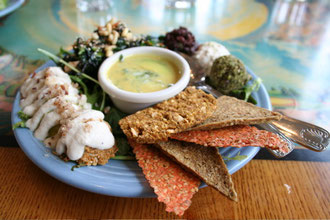 All I have been talking about these past weeks was, how excited I am to go to Arizona to attend a course in raw food preparation. The reactions ranged from a gently smiling "Oh, ok... so have you seen any interesting movies recently?" or "Yeah, like sushi and stuff?" to "I don't really like raw meat!" and "So what do you need to go there for, chopping vegetables?". Having missed my first flight to San Francisco, I rebooked to the next day and used this occasion to ask for a Raw Food Special Meal. I repeated about 3 times to make sure she really understood, but the lady confirmed "No problem sir, you're all set", so I assumed it was a regular option amongst the special menus. I was presented a Low Fat Meal, serving steaming potatoes, fish and carrots. The side salad was topped with cooked lentils and chickpeas, there was a gooey white bread bun and butter and "yuhuuu, some fresh fruit, oh..." packed in some glibbery, sugary, jello, which of course, was cooked. I am starting to question myself if it will be possible to maintain a raw food diet leading a life-style integrated into today's society. Or will I become one of these social freaks, who have to turn down dinner invitations or bring their own little box of sprouts and a jar of green detox juice?...
Read More
0 Comments
Cleaning out my shelves the other day in preparation for my 3 months trip to Arizona, a mysterious, shiny bag fell into my hands, featuring the picture of an astronaut in space. "Freeze dried ready to eat space food", yuck, here's the first phrase that always gives me chills "ready to eat food", but then reading on, I really get suspicious: "ICE CREAM". Wait, room temperature ice cream? Doesn't that sound like molecular gastronomy...?
Read More
0 Comments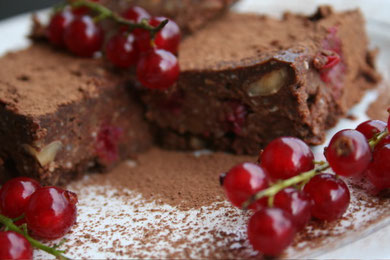 Time has come: I am leaving Berlin tomorrow to jet to San Francisco and from there on to Arizona, when I will start the raw food course at the Tree of Life Rejuvenation Center on Sunday.
I haven't gone 100% raw due to many social commitments and also due to my personal problem with throwing away food. So I was trying to use up everything, which would otherwise go bad in the shelf. And not everything in there qualified for Gabriel Cousens list in his book The Rainbow Green Life Food Cuisine. However, I've done a pretty good job of always having raw fruit for breakfast and eating one large salad a day. And I cut out meat entirely, except for one last dinner this week, when my friend Cornell, who came over at the other night's dinner, prepared for me the most delicous goose breast confit. It was melting away in my mouth, but I certainly felt the effects on my body the next day, having not eaten meat for a while now.
It was another beautiful dinner in my little loft, also the last one for the next 3 months. Guest star was Frenchie Berlin newcomer Frédéric, in his role as authentic food critic for the entirely French menu, inspired by one of Cornell's favourite book My Life in France from Julia Child.
My contribution to dinner was only dessert this time. And since I was still totally in red currant mood from my delicous dressing, I thought they would combine well with some dark bitter chocolate and almonds and hazelnuts in a gooey brownie.
Read More
0 Comments
Red currants in salad? How would that go? Well, we have already heard of raspberry vinaigrettes or fig balsamic vinegar, so why not work something out with red currants?
And seriously, I don't want to pile it on here, but it was the best salad, I have ever created!
Reading Gabriel Cousins book The Rainbow Green Life Food Cuisine yesterday morning and scanning the recipes, I was inspired by a cucumber salad with a spicy mint dressing. And then the red currants popped into my mind, and the cashew nuts and sunflower seeds and ginger and lime and...
Read More
0 Comments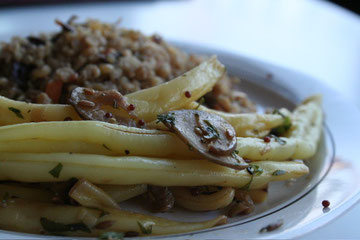 Thursday night I had my 3rd intimate little dinner party. And again, the appetizer was the winner of this evenings meal: Spicy White String Beans with Topinambur and Carrot Greens and Lemon-Quince-Wasabi Quinoa with red lentils and radicchio.
The guest menu was equally spicy: There were cuties Mark, who is a trained chef (he knows his business unlike me;-) and his "Schnecke" Sven, who were so lovely to let me stay at their XBerg appartment this summer, while I was looking for the perfect living kitchen to host my dinners. Then there was art gallerist Michael Rade, hosting up and coming artists to exhibit and perform at his unique STYX Project Space, a loft in an old beer factory in Friedrichshain; stylish Esmod fashion freshman Adrian Voß and last but not least Thomas Götz von Aust, organizer of Berlin's legendary Chantal's House of the Shame
, Thursdays at Bassy. He was also the reason that dinner got extended to 6 in the morning and that I wasn't able to blog about it the next day ;-)
Read More
0 Comments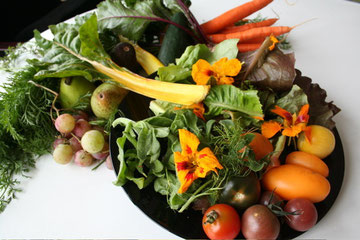 This morning my pre-departure anxiety and excitement about the upcoming course got me up at 6am. Not really my time, but I need to get used to for the early morning shifts at the Tree of Life, so better start now. Having the early morning sun shining into my face, I decided to hop on my bicycle and ride to my so far favourite farmers market in Berlin, which is every Saturday in Friedrichshain at Boxhagener Platz.
And I am glad I did. I was presented with a feast of colours of beautiful fresh produce provided by the local 'Biobauern' (organic farmers). Looking at this potpourri of colours in my shopping basket, it does not look like fall is all that grey. How better to prepare for the rainbow live food cuisine than having my own rainbow salad for lunch: Fresh picked greens and yellow edible flowers, Eiskraut ('ice herb'), purple,red, orange and yellow plum tomatoes and violet truffle potatoes.
Read More
0 Comments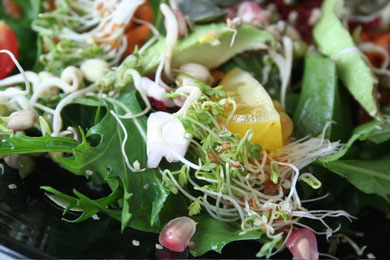 Tuesday night's dinner was fantastic, but definitely heavy on my stomach after starting to prepare for the raw food course. The first effects of change in diet are obviously there. Even more so, I sticked to my routine again of eating fruit for breakfast and a big salad for lunch.
The other day on the market, I found great fresh, organic Dandelion and it's also time for pomegranate again, which goes extremely well in salads with leafy, bitter greens. So yesterdays lunch was dandelion topped with sprouts, yellow cherry tomatoes, avocado, carrots, grated red beet, toasted sesame seeds and pomegranate. After that and a swim, my stomach felt much lighter again.
Preparing for dinner I discovered a jar of wasabi powder in my shelf that I need to use up and got all into the wasabi experimenting mood.
Read More
0 Comments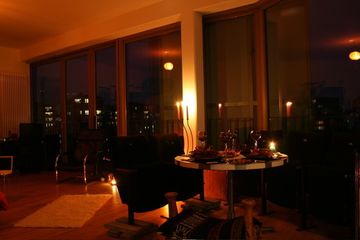 Cooking for yourself is great, but there is nothing better than sharing it with fellow food addicts. Throwing dinner parties in my home is one of my favourite activities and last night's was a great success. The cast: My two lovely neighbors Phillip and Michael from downstairs, who work for the German governement, David from New Zealand who is about to set up his organic fairtrade coffee roasting business Kings&Queens Coffee in Berlin and up and rising Runway fashion designer Cornell Collins, who is soon going to turn Berlin's women into models with his new collection.
The menu of the night:
Fried porc liver and bulls meat paté with figs on ciabatta bread
Indian Spiced Savoy Cabbage
Conchiglie al Ragu di Cinta Senese
Fennel and Grilled Radicchio Salad with Oranges, Pomegranate and Gorgonzola

Read More
3 Comments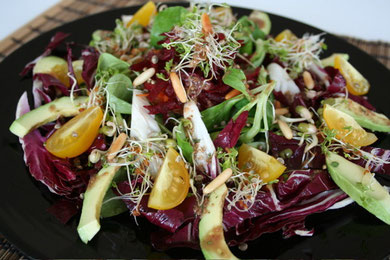 When it comes to buying fresh produce, one of the most important things for me is staying in season, buying fresh and possibly local. Fresh produce looses vitamins and minerals every day by just lying around and thus by being transported over long distances. Plus, there is nothing nicer than going to the farmers market in the mornings, chatting with the local farmers and having the very hand, which actually planted that salad you are about to buy, put it into your shopping bag.
Read More
0 Comments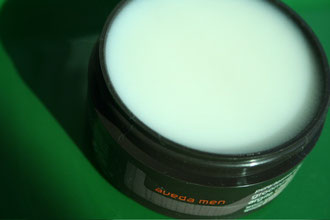 Speaking about rejuvenation in one of my recent blog posts and achieving it by following a raw food diet, might seem a wide fetched concept for some. Achieving 'visual' rejuvenation through cosmetic products, however, is a well accepted concept. But are we all aware of what we put into our faces, or so softly rub into our body pores when we follow the voice of that beautiful looking young woman on TV telling us how well this newly engineered product with more vitamins in it than my fruit salad I had for breakfast this morning will prevent your skin from preliminary aging...
Read More
2 Comments
When i had dinner the other night at the Spanish tapas bar Sol y Sombra, I noticed again how important good customer service is in a restaurant. Especially, after just coming back from Rome in Italy, where the word service is still a myth in most of the places, especially the classical trattorias or coffee bars.
Read More
1 Comments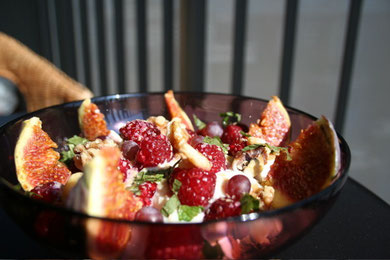 Fresh fruit is a great way to start the day. And in view of preparing for a complete raw food diet also a perfect one.
Read More
0 Comments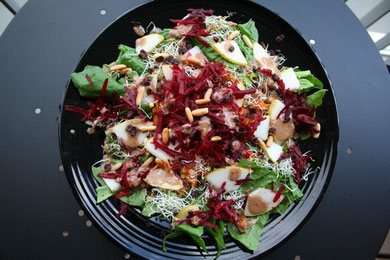 At least one big salad a day that's what I should eat in order to get my body ready for the 3-months raw food preparation course at the Tree of Life Rejuvenation Centre in Patagonia, Arizona. This is to avoid going through detoxification symptoms at the time I am actually starting the course.
Read More
0 Comments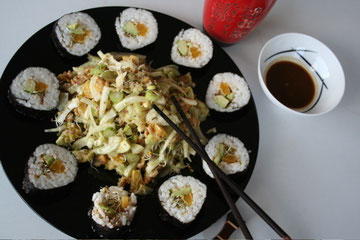 'Brrrrr, freeeeezing out there'! But looking at the TV tower reigning over the skies of the city from my favourite view point at the Warschauer Strasse metro stop when I got in from the airport last night made up for it. I was happy to be back in Berlin, happy about two wonderful weeks in Rome having spent a great time with all my good friends over countless coffees, delicious long dinners and fun parties. 
Read More
1 Comments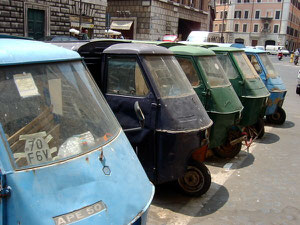 What better time to start writing the first article of my blog than a rainy afternoon in the city that brought about some significant changes in my life and career: ROMA. After waking up this morning to constantly horning cars passing below my window on the Lungotevere (ahh, how I missed that ;-) , I did some Yoga exercises and went down to the corner bar to start the day with a nice cappucino sciumoso (that's what you tell them, when you want more of the creamy milk foam instead of steamed milk). Zipping the warm cappucino foam, I looked at the other Italians in the bar , who were loudly complaining about the recent change in weather (of course, no sun in Rome is dramatic ;-).
Read More
7 Comments