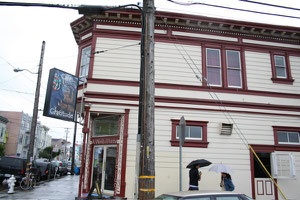 After my unpleasant flight meal experience, I was so looking forward to arriving in San Francisco, which is a heaven for health food.  San Francisco is one of my favorite cities for many reasons, one of them food. The availability of fresh organic produce is fantastic and a large portion of the people seem to be really into healthy eating and living, working out and doing yoga.

One of my first stops that evening was at the raw food restaurant, which two and a half years ago, when I first went there, got me hooked on raw food: Café Gratitude. Having tasted some of their delicious cakes and home made raw vanilla bean ice cream convinced me that I want to learn all about preparing these delicious creations that you can make out of raw food.
Friday night, I went to Café Gratitude on 20th and Harrison Street. By now, they have several in town and apparently only recently opened another branch in L.A. My friend Yelena's roomate, who works there as a servant, brought us some delicious sesame-onion bread with almond hommous, a nice miso-coconut soup with fresh sprouts and shitake and carrots and for dessert we indulged in a yummy strawberry shortcake and a key lime pie. It felt so good that the next day on my way out of town, I had to stop for one of their delicious smoothies made from their Vanilla Ice Cream, raw cacao beans, almond butter and coconut.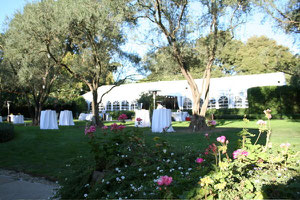 My way out of town brought me to Sacramento to my friend Omar's wedding. It was a beautiful set up at the gardens of his wife Nancy's grandmother's house,  out in the countryside on fertile land right by a river delta. And of course, as always on weddings, the food didn't come short, so I had to indulge one last time on a beautiful (but cooked) meal before going 100% raw for three months.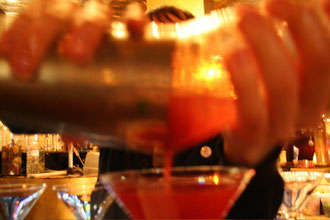 Coming back at night, I had to drop into my all-time favourite cocktail bar: The Orbit Room. Not only, because my very special friend and brilliant stand up comedian Ronn Vigh is the chef bartender, but he also whips up the most amazing cocktails using only fresh fruit, vegetables and herbs as well as some incredibly flavorful home-infused liquors and sirups, which give the drinks a unique twist. You may choose from an ample variety of drinks on the menu, but the creative bartenders do a fantastic job in mixing your personalized drink just for You. My first drink there, a couple of years ago literally elevated me on cloud number seven.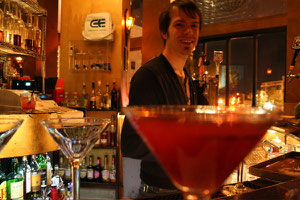 And so did the ones that followed every time i went back there. Friday night's was a delicious blend of celery, cucumber, sage and gin! And here is my last cocktail for the next three months, including strawberries, ginger, campari, and numerous other home infused sirups, that I lost track of.
Gin Gin to two wonderful days in San Francisco!